AIR TAXI TO HOLBOX
Specially designed for people who stay in Cancun, Riviera Maya, Playa del Carmen, Cozumel or Tulum so they can´t miss the opportunity to traveling around the wonderful Holbox island in one day without having to stay here necessarily.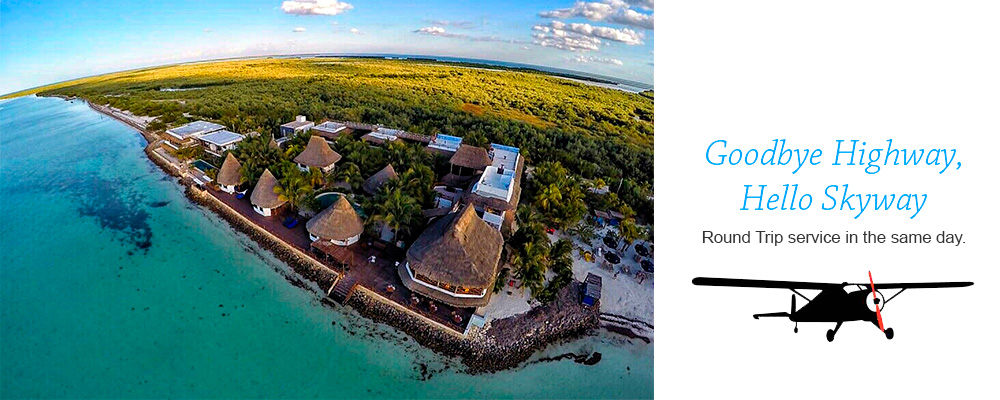 Fly in a private AIRCRAFT to the destination of Holbox and enjoy the most beautiful landscape of the Mexican Caribbean.
Our fleet accommodates a select group of passengers served by one of the best private aeronautical teams in Mexico. Flying should be a pleasure and we will make your experience as fabulous and comfortable as possible.
Holbox is a natural refuge for several endangered species that you can enjoy just by enjoying the island. In addition to the coastal environment that gives the center of the town of Holbox as the opportunity to walk barefoot without any problem, the island has a great beauty and places to practice ecotourism. In its natural attractions you can enjoy its waters, its climate, the beautiful flora and fauna that surrounds it, being a real appreciation to get out of life in the city and live meditation.
You just have to book online or contact our sales representatives who will give you all the necessary advice on 01 998 898 4977 or via email to bookings@feraltar.com to start your pleasure or business trip. Our personalized and timely attention guarantees the satisfaction and privacy of our passengers.