BUY TICKETS AT CANCUN AIRPORT
CANCUN INTERNATIONAL AIRPORT - TICKETS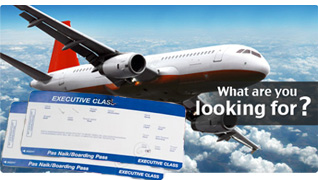 Cheap Flight Tickets Online
If you need a flight ticket to Cancun or some other destination we offer you the best airfares available.
Just fill all information on form and then click the button below to start your reservation from any city in the world to Cancun International Airport. There are several airlines to choose from.
Please enter the city or airport code from where you will depart and the city or airport code in which you will arrive.
Enter the dates and times you want to depart and arrive.
Select if you want specific class.
Select the number of passengers in the appropriate age groups.
Click Search to get results
***EMISSION FEE OF 20.00USD