CANCUN SHUTTLE | CANCUN AIRPORT SHUTTLE TRANSPORTATION
CANCUN AIRPORT SHUTTLES - CANCUN SHUTTLE TRANSPORTATION - CANCUN SHUTTLE - CANCUN SHUTTLES - CANCUN SHUTTLE TRANSFERS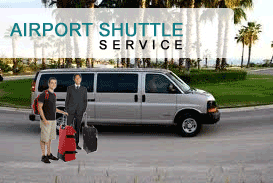 At the Cancun Airport you can also find various transportation companies authorized to offer such a service, this service is provided in relying van air conditioning and luggage compartment, an advantage of this service and its affordable prices and a its disadvantage is that you lose some time, as its name implies is shared, the charge is per person, has a set schedule of departure and until the unit is at the limit of their ability to start will leave each passengers, these units can make a maximum of 5 stops, but not before mentioning that the airport in Cancun's hotel zone is an average of 30 min directly to a hotel, with five stops at different hotels is enough time to board the unit, this type of service is available from 8:00 a.m. to 20:00 hrs which indicates that if your flight arrives or leaves out of these hours may not have this type of service.
We recommend making a reservation on line and when you arrive just wait the time of departure of the unit. This service is available in both terminals. This service is also available for any hotel in Cancun or Playa del Carmen that would clear the airport well in advance to an average of 4 hours before flight departure.
When you book with us, you will receive an arrival confirmation letter by e-mail with all the details that you type on the form, also some instructions for your arrival and your departure service (depend if is one way or round trip). keep in mind that if your flight is delayed we will know because we follow your flight all the time and we know when your flight land. don´t worries and take your time at Migration, our representatives will be waiting for you outside the building with a personal Banner and a big welcome smile.
To compare different transportation rates and make reservations on line please fill in the data box is on your left ( HOTEL TRANSPORTATION ), you will see a list of all transport services available for your destination.